@chilionb is a Newgrounds person who is a...I don't know but if he sees this, sorry if I'm dumb, and of course we are going to rate this somewhere 0-10 so lets goooooooooo!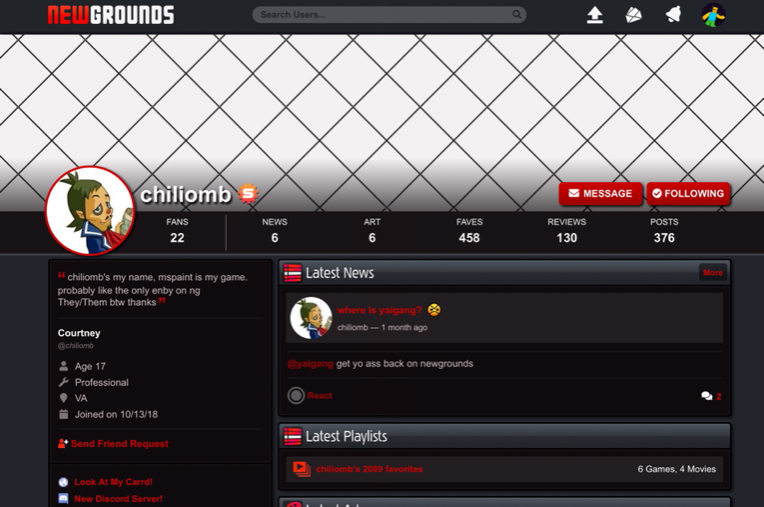 His account of course first of all...
@chiliomb has 22 fans, 6 news reports, and 6 art in the time I'm writing this...
He has a discord server https://discord.com/invite/dMbExmtnsa
He also has a Twitter account https://twitter.com/chiliomb64
He claims that he is a professional
(To much he's)
@chilionb joined Newgrounds on the October 13, 2018....
This is all I reviewed, so let's get to the rating...
8.9/10
Great account, but he may had needed more news reports to look like he is still active cause people who are dumb will think he is not active on Newgrounds...
@chiliomb plz don't cancel me...
go follow chiliomb https://chiliomb.newgrounds.com/
Thanks!