So since we hit 10 followers and cause of this I have something's to show you cause of this goal!
@Purbell's art!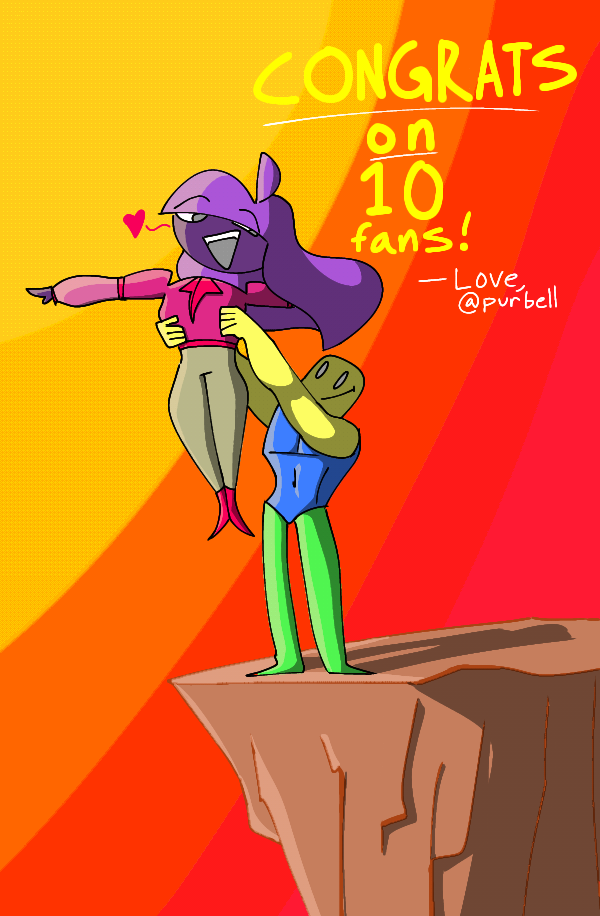 This is a link to a thread,
https://www.newgrounds.com/bbs/topic/1468550
more to come on this news, I'll update it when something happens.
Update, Wow first I hit 10 followers and now I'm got 3 more followers in one day (I think) thanks so much!